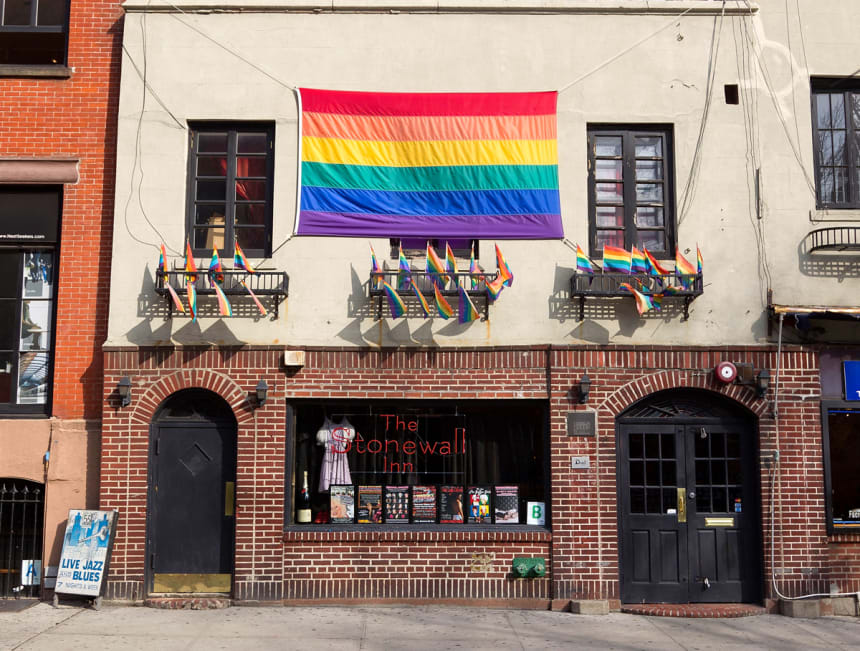 Did you know that PRIDE began as a riot?
In Greenwhich Village on June 28, 1969 one of the most favorite gay/lesbian bars in New York City, the Stonewall Inn was raided by law enforcement because at the time people of the LGBTQ+ community did not have the rights that they have today. Over the next several days the patrons of this establishment resisted law enforcement on the grounds of trying to get more rights established for gay lesbian bisexual and transgender Americans. Over the following decades the celebration of PRIDE took over the whole month of June in order to recognize the beginning of speaking out for these rights. The rainbow flag became the symbol of this event that took place in New York City in 1969.
TeenCentral does not support violence as a way to be heard, but we do support advocacy for people who need privileged people to step up and work for them, act for them, speak on their behalf.
Here at TeenCentral we are very concerned about the well-being of young people who are growing and developing and questioning their identities at a very fragile time in their lives. This is true whether or not they turn out to be part of the LGBTQ+ community.  In recognition of this month we've added some content that we think will be helpful for those of you that are questioning specifically with these issues.
The first thing we want to draw your attention to is some additional content that clarifies terms about gender. CLICK HERE to learn proper terms about terms related to gender identity. Scroll down this page past the videos and click on the box that says "important terms".
We also have three new tools for you to take a look at. Most of the time the LGBTQ+ acronym is shortened with the "+" because there are so many subgroups included in the community. If you'd like to learn more about the full acronym CLICK HERE and download a coloring sheet that has all of the different subgroups included.
The second tool is something that a STRAIGHT ALLY can use to help members of the LGBTQ+ community feel safe when they are in their workspace, home, office, business, etc. The straight ally flag has recently been developed as a symbol of safety and support for members of the community. CLICK HERE to learn more about what it means to be a straight ally and see the flag.
The last tool is a collection of PRIDE FLAGS for many subgroups under the rainbow flag which was originally adopted in 1969 as the original pride flag. There are well over 50 flags at this time that represent subgroups of the LGBTQ+ community. While we didn't include all of the flags, we did include a lot of the ones that are referred to in stories by TeenCentral writers. CLICK HERE and learn about what some of the flags represent.
As we said earlier TeenCentral is very concerned about the well-being of young people. LGBTQ+ youth especially those age 13 to 24, consider suicide each year in the US at an alarming rate. More than 1.8 million LGBTQ+ young people seriously consider ending their lives; that's at least one attempt every 45 seconds (The Trevor Project). The 2022 National survey on LGBTQ+ Youth Mental Health (The Trevor Project) reports that at least 45% of these young people consider attempting suicide, and more than 50% of transgender and non-binary young people consider attempting suicide. As young people walk through the period of their life when they are searching for their identity, it is so important that they have people they trust to talk to, information that they can depend on, and access to emergency resources when they are feeling unsafe.
If you are celebrating PRIDE this month please be safe and remember TeenCentral is here if you need us!