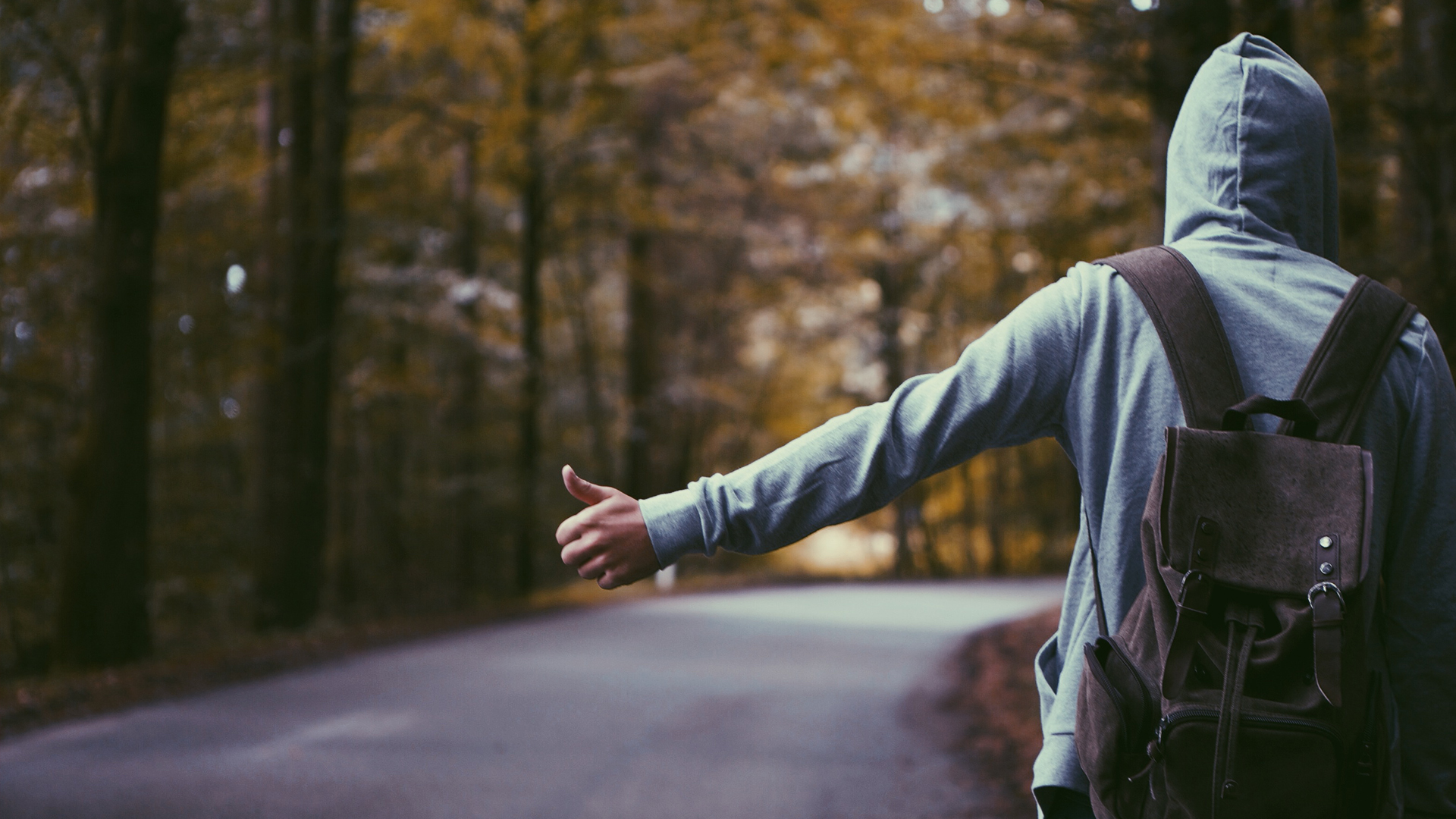 You may be feeling like there are struggles in your life that you can't stop. These are bigger than daily stressors, something more serious. Problems like major family conflict, substance use, bullying, or struggling with sexual or gender identity. You might think that these problems will never end and that you will have to live with them forever. You might think that something is so terrible that you can never tell anyone. You might think about running away.
And that's why most people do run away- to avoid feelings of pain, fear or anger.
As tempting as it might be, running away is not a good idea. Ever. In fact, it creates a whole new set of problems. People who run away often don't have anywhere to run to. This leaves them alone and at risk for exploitation, violence and other dangers. If you are feeling the urge to run, here are three things that you can try instead.
Seek out support from a trusted adult
Maybe you can't handle things alone. That's okay; some of your problems are too big to manage by yourself. Find a safe and trusted person to support you. Maybe it's your parents, or a caregiver, but if not- it still doesn't mean that you are alone. There are other people out there. Think about your options- maybe there's a parent of a friend that you have a good relationship with, or a relative, a teacher at school that you trust or the guidance counselor, a coach of an activity or a spiritual leader. People who care about you will support you, even if what you have to tell them is difficult or painful. At the end of the day, they care about your safety and well-being, and want the opportunity to help you.
Get help anonymously
You may feel as though there isn't a safe and trusted person in your life who you can tell, or maybe the problem you have is too much for you to share with someone who knows you. Living like this is difficult but running away won't change things. Our problems tend to follow us. You still have options. Did you know that there are anonymous places that you can go to talk something out? One is right here on TeenCentral, by submitting story. You'll receive an answer within 24 hours. However, if you need to talk right away, there are other options. Check out the help area of this site- which has a list of hotlines that you can call or text for more immediate support and to talk about things with someone who doesn't know you personally.
Find a safe place
So maybe you feel that you just can't stay where you are and that no amount of talking, whether it's to a trusted adult you know, or a hotline, will help you resolve or lessen the problem at this moment. There are still options besides taking off. Work on a plan to get to a safe place. This might be working out an arrangement to stay with a family member for a little while, or even the family of a friend. There might also be youth shelters in your area where you can stay. If that isn't an option, consider contacting one of those helplines mentioned above. Not only can they listen to you without judgment, but many of them (like the National Runaway Switchboard) can offer information, referrals and even advocate for you.
Remember that there are always choices, and running away should not be one of them. You deserve support!